By League of Women Voters, as published in the Citrus County Chronicle July 12, 2020:
The League of Women Voters of Citrus County decided that due to COVID-19 we would cancel our candidate forum for the Aug. 18, 2020 Primary.
In lieu of the forum we asked each candidate the following question:
In 300 words or less, tell us how your education, professional experiences, values, and personal attributes qualify you for the office to which you aspire.
The following are their answers:
Citrus County Commission, District 5
Holly Davis
Thank you for your time considering my candidacy for County Commissioner, District 5.
I grew up here, water skiing, cheerleading, and flying. I didn't know it at the time, but I'd fallen in lifetime love with our unique little spot in the Florida sun. I left to build my career, then came home to help my mother through her final years with dementia. From this, I'm passionate about diversifying our economy; we need more of our younger adults to stick around, to help their elders, and for that we need broader range of good-paying jobs. Tackling our outdated master plan and working to attract the right kinds of new businesses promotes measured, smart changes that enhance our quality of life. (My website features a full illustration of this strategy.)
My business background combined with firsthand experience living in a variety of communities gives me a unique perspective to shape a future we can all enjoy.
· CRHS, honors
· UT Austin, Bachelor of Science
· Career (30 yrs.) in strategy, creative direction
· Successful business owner, 25 years
· 2003 Small Business Leader of the Year
· Served on two boards of directors
· Donates 10% to charity
· Commercial/instrument pilot; Scuba certified/rescue
My father Capt. Tom Davis gave 40+ years to build an airport that's a huge asset to our county, after 33 years as a Navy fighter pilot. Service runs deep in my family, and I feel in my heart that serving on the county commission is my opportunity to give back to the home that has given me so much.
If elected, I will put Citrus on a path to benefit all citizens, while conserving our Nature Coast so future teenagers can also fall in love with our unique little spot in the Florida sun.
I respectfully ask for your vote Aug. 18: Holly Davis, County Commissioner District 5.
Visit www.hollydavisforcitrus.com or email holly@hollydavisforcitrus.com
---
Jimmie T. Smith
As a young man who faced many challenges and dropped out of school only after I realized I wanted to serve my country and joined the United States Army.
During my twenty years of service, I was able to attain my GED, attain some college, but most importantly I was able to go to a number of leadership schools that helped me develop the tools of leadership I use today.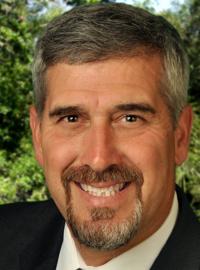 Upon retirement, my service didn't stop, I only became more focused, joining civic organizations, volunteering with youth groups, and getting involved in politics.
Eventually I found my way to elected office, becoming a state representative, where I focused on fighting fraud, waste and abuse of tax dollars, agriculture, veterans' issues.
During that time, I started to have local students intern in my office to allow them to learn firsthand the challenges of leadership.
Being elected to the county commission I have fought to increase funding for road repaving, guiding the staff to create a formula that ensures we no longer waste money paving roads that no one lives on.
Worked to increase the number of Veterans service officers and for the leader of the VSO's to be paid an appropriate amount.
I led the fight to raise penalties for illegal dumping and helped create the culture of clean.
I worked on business development, by strongly supporting increased infrastructure (sewer and water) as a way to both grow business and protect our environment.
With the leadership of the Historical Review Advisory Committee, we were able to get an ordinance passed that now allows us to get access to historical grants.
This is only a small demonstration of my efforts and how I have and will continue to work for Citrus County.