As published in the Citrus County Chronicle June 28, 2020:
Save Our Waters Week was established in Citrus County in September 1996 by Citrus 20/20, a nonprofit, citizen-based community organization. In 2018, Keep Citrus County Beautiful Inc. assumed sponsorship of SOWW.
The purpose of Save Our Waters Week is to serve as a vehicle for promoting public awareness, education and consensus to save Citrus County's treasured waters and the ecosystems they sustain.
During each election cycle, SOWW hosts a Candidate Forum for those elected offices that are charged with crafting laws, ordinances and policies that affect the state of our waters. To broaden the forum's audience from dozens to thousands, SOWW inaugurated a print media Candidate Forum in 2018 in partnership with the Citrus County Chronicle.
This year, SOWW will celebrate its Silver Anniversary from Sept. 19-26.
Note: Three questions were submitted by email to candidates, and responses are printed here in their entirety.
Citrus County Utility customers use 50 to 60% of public supplied drinking water for landscape irrigation. Does this concern you? What local government measures would you support to reduce the use of potable water for landscape irrigation?
• THOMAS CORKERY, District 3: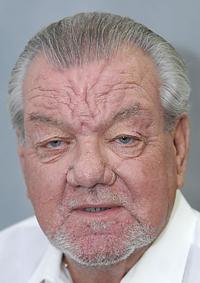 Thomas Corkery, Republican candidate for county commission District 3.
"The average American family uses 400 gallons of water per day, and about 30 percent of that is devoted to outside uses. Underground leaks, golf courses, and commercial entities push the rate 50 to 60 percent in Citrus County. Let's start by lowering the rates of the biggest users and oversee them the best we can."
• RUTHIE DAVIS SCHLABACH, District 3:
Ruthie Schlabach, Republican candidate for county commission District 3.
"This issue does concern me, and I support initiatives that will lower the amount of drinking water used for landscape irrigation within Citrus County. As we continue to urbanize, we will have more waste water output that can be treated and then used for irrigation for the public and private sector. SWFWMD encourages and provides grants to do just that. Some of these measures include scheduling the watering of turf grasses, shrubs,and trees year-round. Irrigation system checks that will identify issues and fix them to avoid wasted potable water. Using indigenous plants shrubs and trees because they require less water and fertilizer to survive in the Florida climate."
• MARK HAMMER, District 3: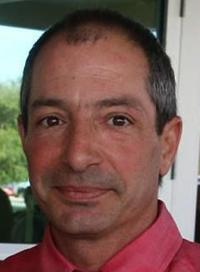 Mark Hammer, Republican candidate for county commission District 3.
"Water conservation and enhanced landscaping features are available on the BOCC website to promote examples available for water friendly yards, increasing the exposure of this established partnership with the UF/IFAS extension office would help promote this information. Encourage future planned developments that use reclaimed grey water for their golf courses to offer metered hook-up to residents of that communities for their home irrigation systems.
"Another threat to our water resources come from the Withlacoochee Regional Water Supply Authority, in no way should Citrus County offer its water resources of the Charles A Black well to outside entities that hold no investment in our facility while still offering such counties or municipalities the availability to our water resources. With Florida's growth rate of almost 100 residents per day, as a county we need to be concerned with our own future growth and water needs. Buy out of the WRWSA."
• ANGEL STARR LEWIS, District 3: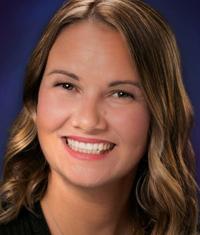 Angel Starr Lewis, Republican candidate for county commission District 3.
"The use of potable water is very concerning because it is coming from our aquifer. Using reclaimed water which has already started at golf courses in Citrus County could be the answer for even residential landscaping and irrigation. If that has too many cost deterrents then we can enforce a water schedule that is user friendly. Many issues start with the fact that new builds use landscaping that is not ready for Florida heat and consumes more water. Implementing a credit on impact or permitting fee for using Florida Friendly landscaping may be a great win win idea!"
• LUIS MARIN, District 3: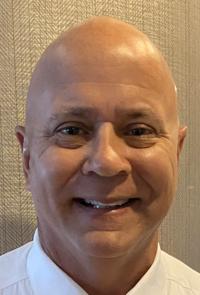 Luis Marin, Republican candidate for county commission District 3.
"Landscape irrigation needs to be evaluated regularly. One large concern I have is passing government measures that address the exception instead of the rule. Egregious violators and habitual offenders should be met with communication before sweeping action is taken that could hurt those currently abiding by the rules."
• EDWIN ROBERTS, District 3: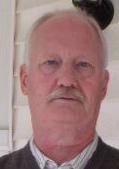 Edwin Roberts, Republican candidate for county commission District 3.
"Yes, the use of 50-60% of public drinking water for landscaping concerns me. One measure to take is on those three to four days in a row when it is raining is for Public Works employees that see the sprinklers working is to get the address' to higher ups. Also if the bottled water companies are using these waters those companies need to be limited."
• HOLLY DAVIS, District 5:
Holly Leigh Davis, Republican candidate for county commission District 5
"Other municipalities I've lived in take an education and 'good neighbor' approach, with some reasonable restrictions to ensure a good overall outcome. Marketing the 'why' for restrictions (healthy springs) heavily will help, along with a drought scale (similar to and probably hand-in-hand with the fire risk warning) that specifies how many gallons should be used on landscape irrigation. Now that the county has installed digital meters, customers can be shown how to monitor their usage and adjust accordingly."
• JIMMIE T. SMITH, District 5 incumbent: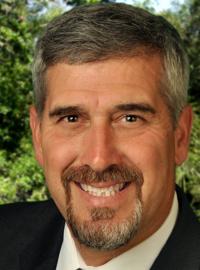 Citrus County District 5 Commissioner Jimmie T. Smith, Republican
"The amount of water used for irrigation does concern me, it is easily disregarded during times of abundance of rain. But now is the time to focus on a realistic and sensible answer. Reuse. We should not only work on septic to sewer, but turn that same water to be reused for lawns."
---
Presently, county government requires that houses be built a minimum of 50 feet from the water or 35 feet, if there's a berm or swale to help control stormwater runoff. In 2018, county commissioners narrowly defeated a proposal to reduce setbacks to 15 feet. More recently, a county commissioner expressed frustration when denied a variance for his new waterfront home. Do you think the current setback policy should be reduced or maintained? Why?
OFFICE: Citrus County Commission District 3
• THOMAS CORKERY, District 3: "Smart people over time have determined that setbacks of 50 feet and 25 feet are optimal. Let's keep it that way."
• RUTHIE DAVIS SCHLABACH, District 3: "I believe the existing county setback minimums should be looked at with the ability to address situations on a case by case basis in regard to the few vacant waterfront properties available. I believe the esthetics, historical or architectural preexisting subdivisions should be considered. Rebuilds is where we can address an engineered stormwater runoff. A stormwater management plan is required for all new residential construction in Citrus County on or near our local waterways, as it should be.
"We also need to look at retrofitting existing subdivisions with inverted swales directing stormwater away from our waterways. Acquiring vacant lots to use as stormwater treatment areas is another thought. All homes need to be installed with gutters on the waterside of the home, directing the water to the streetside of the home where it can be filter and treated rather than direct discharge into our surface waterways. Stormwater carries chemicals and pollutants and these management plans help keep this runoff out of our waters. This is an opportunity to be creative and look at the latest engineering technologies and future solutions."
• MARK HAMMER, District 3: "I feel the current setback of 50'/35' is an acceptable practice and in most cases accepted by the community as a standard. Currently the PDC does a good job of reviewing the applications for a variance seeking a setback of 35 feet to ensure the applicant's home will comply with Land Development Code and Comprehensive Plan standards.
"While I can understand the desire of a homeowner wanting to be as close to the water as possible, these setbacks were made to protect the water and waterways and must be respected. It is the homeowner that makes the conscious decision to purchase the building lot for their home to be built on, in doing so they accept the criteria set forth by our county for building standards. In no way would I support a setback of only 15 feet as a building standard."
• ANGEL STARR LEWIS, District 3: "I feel it should be maintained. Not exactly the same issue but I remember when Chassahowitzka had to replace septic because it was leaching into the waterways. We saw the impact of contamination to our environment. Our waterways are our bread and butter so they need to be protected. Even if the environment is not near and dear to your heart (which would be a shame) the situation can come down to dollars and cents. Many businesses like myself depend on the tourists who come to visit our beautiful waters. We are the Nature Coast!"
• LUIS MARIN, District 3: "I believe the setback we have in place now should be maintained and I would be against a reduction. It is currently an adequate measure to meet both the on-the-water needs of the property owner while safely addressing protection of our waterways."
• EDWIN ROBERTS, District 3: "The setbacks are needed to control stormwater runoffs. I feel that if those in charge of making these decisions to have the 35-50 foot requirement have done their homework."
OFFICE: Citrus County Commission District 5
• HOLLY DAVIS, District 5: "Those setbacks seem reasonable to me, and I assume they are based on proven science (via SWFWMD et al) and averages as to the setback needed to reduce impact on our waters. Additionally, smaller setbacks can impede a neighbor's view of the water, when his/her house was built earlier with larger setbacks."
• JIMMIE T. SMITH, District 5 incumbent: "The issue of set back is often misunderstood, there are two things that it tries to deal with. Nutrient control and water control. As the previous growth management director (formerly of SWWMD) demonstrated, you can do nutrient reduction, without having the setbacks at the required distance. I feel the focus should be purely on the nutrients, which are harming our waterways and costing millions in remediation."
---
One of the effects of climate change is rising sea levels. Do you believe rising sea levels is hogwash, a low threat, or a high threat that warrants resilience planning for mitigating the impact of rising sea levels on coastal flooding, erosion and ecosystem changes? On a scale of 1-10, with 1 being the highest, what priority would you give it and why? Should resilience planning be a joint city/county effort?
• THOMAS CORKERY, District 3: "Climate change is a threat to waters-edge people and structures, but Citrus County commissioners aren't the the people to fend against it. Let's focus on a huge problem commissioners should be able to do but don't. Fix the damn roads."
• RUTHIE DAVIS SCHLABACH, District 3: "I believe that rising sea levels is a long-term threat that we should be prepared for, and I rate this issue a 5 on the priority scale. According to the Southwest Florida Water Management District and the University of Florida, Citrus County has seen a rise in sea level and it has the potential in storm conditions to threaten development in our low coastal areas. Sea level rise can have a dramatic effect on our property tax base because it devalues property along the shoreline. Increased salinity also has a dramatic effect on aquatic life, water quality, and structures along the water line. We must address the new FEMA maps and building standards to alleviate this issue, especially because some of our most expensive land and structures are located within a coastal flood plain. As a native-born Floridian, protecting our water and natural resources is one of my highest priorities."
• MARK HAMMER, District 3: "During my time as chairman of the CCBA governmental affairs committee, a 'summit' was held with city officials from Crystal River and Inverness, county department heads, and community organization leaders to discuss the new FEMA Base Flood Elevation maps for increased water level threats. Rising water cannot be scientifically dismissed, but without total agreement on the level of threat it is hard to plan for such an event. Continued conservation of our saltmarshes should be a priority since it is a natural protector of our shoreline, slowing the saltwater intrusion would be one way to protect the marshes. This could be done with water quality measures and increased springs protection. A lake re-nourishment program could help with this since our lake system aids in recharging the aquifer which feeds into our spring systems. Maintenance of our storm water drainage systems is the best proactive measure we can take."
• ANGEL STARR LEWIS, District 3: "This is a global issue but everyone in every county should play their part. My mom and father in law just moved off the Homosassa River because the water keeps rising so I would give the issue a number 3. County residents should be good stewards, always keeping the environment in the forefront. Let's be part of the solution and not part of the problem."
• LUIS MARIN, District 3: "I would give rising sea levels a 4 on the threat scale. Though the city is not under the commission jurisdiction, roughly 95% of Crystal River is in a flood zone and we saw the devastating effects storm surge can have on Homosassa and Crystal River during Hurricane Hermine in 2016. This is an area where government can be proactive to protect its citizens while not compromising their freedom to enjoy our great natural resources."
• EDWIN ROBERTS, District 3: "A top priority on a scale of 1-10, with 1 being the top priority is needed here. Here in Florida when we get a lot of rain it is a problem with rising sea levels. Yes, resilience should be a joint city/county effort."
• HOLLY DAVIS, District 5: "It's clearly documented that sea levels are rising, and a long-term strategic plan for the county must absolutely take this into account for resilience planning, and yes, it should be a joint city/county effort. Priority — there are more immediate concerns (planning for Suncoast, for example) — but sea level change needs to permeate all planning for the west side of the county both near- and long-term, so I would say it's #3, due to it being an ongoing overlay to everything we do on that side."
• JIMMIE T. SMITH, District 5 incumbent: "Sea level rise is a known historical fact, from Florida previously being under water, to it rising again. NOAA data shows a consistent rise in sea level over the last 100 years, with projections stating that in the future it may increase in rate above it's current 100 year average growth of .2cm a year to .5cm or as much as 1.2cm a year. Due to this information and feel that sea level change doesn't warrant policy above the current requirements. You can see the change in requirements from the rebuilding after hurricane damage, where houses are required to be a certain heights. I look forward to working on well balanced policy, based on scientific data."