Our future in Citrus County starts with an end goal in mind.
What do we want our county to look like in 10-20… even 50 years? Email Holly your thoughts. Let's put our heads together to create that vision that gives all citizens not only a good today, but hope for an even better tomorrow. 
Strategy is everything for getting there.
Ever set off in a car to drive a long way away without ever looking at a map or GPS, without asking the way? Our county needs not only a destination in mind, it needs a strategic plan to get there efficiently and affordably… then effectively communicated to our citizens. This plan must balance smart business growth with the needs of all our residents – including those who have retired.
Change is coming with the Suncoast Parkway extension. 
There are several big opportunities for Citrus County, but none more urgent as the parkway extension. Without a solid goal and strategic plan, we'll end up with more gas stations, fast food, and strip malls. We can – must – do better!
Let's make it growth we can live with – and love!
Becoming a business-friendly community the right way means we'll be a citizen-friendly community as well. Keep property taxes in check for our seniors. Provide more and higher-paying jobs. Repair, improve, and plan for the future with roads and infrastructure. Keep our graduates here, so kids have the opportunity for a good job near family in the Nature Coast they love.
University Educated
Bachelor of Science
Holly Davis earned her degree from the University of Texas at Austin. While she originally entered the honors program in aerospace engineering, she switched majors after three semesters to follow in her brother's footsteps to go into advertising creative.
This degree required a substantial number of classes in both the McCombs School of Business, and in the Moody College of Communication at UT Austin. She finished with a specialty in the Texas Creative program, but was heavily schooled in all aspects of marketing, including strategy, research, and media planning.
Experienced
Business Owner
Holly Davis began as a senior copywriter and junior strategist, specializing in global aviation accounts such as Aerospatiale. She then founded her first ad agency, on the outskirts of Washington DC.
For the last 25 years, Holly Davis has led a team to strategically grow clients' sales, from a wide range of industries. This career is one where there are new challenges every day, and where you have to get up to speed rapidly on new topics. It's a background uniquely suited to be highly effective in working for the betterment of Citrus County.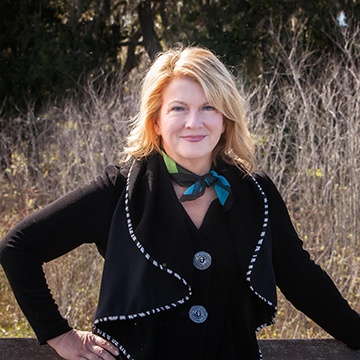 Proven Leader
Consensus Builder
Holly Davis brings common sense and proven leadership to the role of your next County Commissioner for district 5. She's served on two boards of directors, numerous committees, and her 30-year career is one of not only strategic planning - but getting that plan approved, with buy-in from all stakeholders.
Successful leadership means listening to all parties - from single working parents, to retirees on limited fixed incomes, to business owners struggling to survive in this crazy year of 2020 - and crafting a plan that is fair to all, and puts us on a path to a better future.
Hometown
Crystal River
Holly Davis moved here in 1978, when her father Capt. Tom Davis retired after 33 years of service in the United States Navy. She spent much of her spare time boating on Crystal River, when not cheerleading or flying.
This upbringing gave Holly Davis an immense sense of duty, to protect the Nature Coast and our waters, as we also provide for the people who live here. One of our most beloved traits is our ``small town charm`` - it's absolutely critical to start planning not months ahead, but years and even decades ahead, to ensure we shape future growth to be something we love.